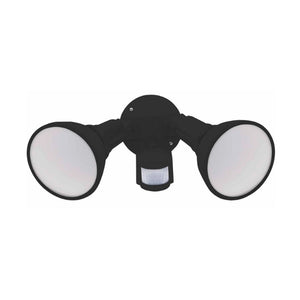 Looking for an efficient exterior sensor light? Then look no further than this Orbit twin sensor light black with LED globes. LED lights use up to 90% less energy than an equivalent incandescent with similar light output.
Features:
Adjustable "LIGHT ON" time and Lux controls.
Detection angle 180 degrees.
Detection range 2-12m.
IP44.
Automatic or Manual switching function.
1600 Lumens.
Where to Buy